Bunbury Public Library has eLearning workshops
 every 2 weeks on a Thursday at 10am.
Book a place at our current workshops here:
Our eLearning workshops focus on our online eResource services like:
How to use devices, for example iPads and Android tablets
For more information about our eLearning programs, please contact the Library on:
Phone - 9792 7190
Email - elearning@bunbury.wa.gov.au
One-on-One Computer Basics Training
Bunbury Public Libraries are excited to announce free 45 minute one-on-one basic computer training sessions for anyone who would like to learn more about their everyday computer-related needs. 
We offer sessions on computer basics, internet searching and setting up and using a free email account. 
For more information about what you can learn and how to books, please contact us on 9792 7190.
If you would like to learn how to use technology at your own pace using our public pcs or from the comfort of your own home check out:
Global Community Foundation Learn Free: More than 1,000 lessons in technology & job ready skills.  All for free.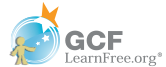 User Guides: ​​​​​​