Bunbury Public Library has eLearning workshops
 every 2 weeks on a Thursday at 11am.
Book a place at our current workshops here:
Our eLearning workshops focus on our online eResource services like:
How to use devices, for example iPads and Android tablets
For more information about our eLearning programs, please contact the Library on:
Phone - 9792 7190
Email - elearning@bunbury.wa.gov.au
If you would like to learn how to use technology at your own pace using our public pcs or from the comfort of your own home check out:
Global Community Foundation Learn Free: More than 1,000 lessons in technology & job ready skills.  All for free.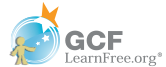 User Guides: ​​​​​​